WHELAN OIL
HEATING HOMES OVER 90 YEARS - ESTABLISHED 1932
Whelan Oil and Coal delivers kerosene, agri diesel, solid fuels, coal and gas products in the midlands area, covering Westmeath including Mullingar town. We also deliver to  north Offaly including Tullamore town, Edenderry town and Clara town, parts of Longford including Longford town, Ballymahon and Edgeworthstown. We deliver to Clonard and Enfield in Meath as per our delivery area map. We operate a modern fleet of delivery vehicles, with computerised metering systems, to ensure accurate measured deliveries, and all our products can be traced to origin.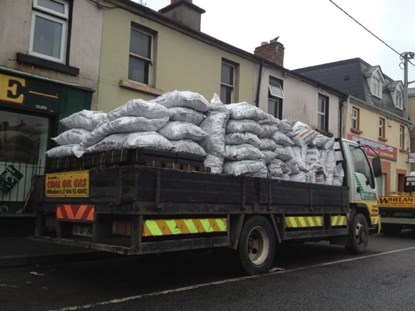 The company was established by Patrick Whelan snr. who began operating in 1932. Patrick snr. worked for Sutton's Fuels in Cork in the early 1920's, when moving to Mullingar in the late 1920's to work as local depot manager he purchased the midlands Sutton's Fuel depot and from there the Whelan Fuels company started.
Whelan Fuels prides itself on its long history and traditions of customer satisfaction, professionalism, reliability and friendly service. Whelan Fuels supply fuels to industrial, commercial, wholesale, retail and domestic customers and is a distributor of an extensive range of home heating oil, agricultural oils, gas, solid fuels, coal, Colombian coal, Polish coal, smokeless coals and anthracites. Through our partnerships with leading oil companies we can supply premium oil products at best prices.